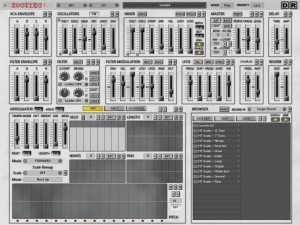 Cassetto is updated to v1.65 and 3 new bootlegs are released for Multiverse Infekted, Multiverse Vintage and Multiverse Fragmented. The Bootlegs are limited edition releases which add Cassetto scripted instruments to these Multiverse releases. They cost between $4.99 and $9.99.
The Cassetto Group Buy has been extended for another month and will end on January 1st 2017.
Cassetto updated to v1.65
Fixed an issue with Legato not loading correctly
Added an adjustable amount for the Random Morph modes so that the intensity can be adjusted.
Added more Presets, Cassetto now comes with 400 Presets.