This page shows how to setup a Midi VST Plugin in Cockos Reaper 4 using Pulse Control VSTi as an Example.

Add a new track
Click on IO
Select the Midi Port which the Pulse is connected to
Select the Channel that the Pulse is set to on the Hardware Unit, in my case channel 16
Select the Input button and from the list select the midi controller that you want to control the pulse with.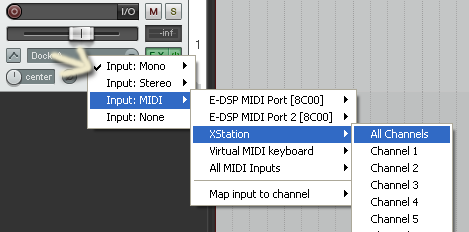 Finally Click on FX and Add Pulse Control
Switch On Record Monitoring
Record Arm the track so that you can play it and that's it!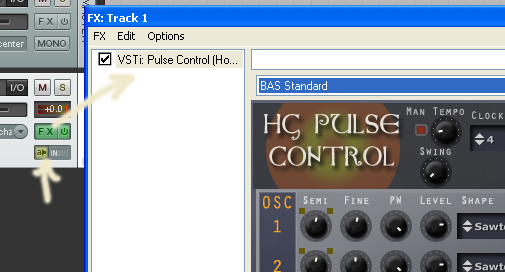 Doing it in this order means that when the Pulse Control is loaded all parameters will be sent top the pulse, if the Midi output and channel is not set first, then you need to click send All in the plugin to initialize the patch.