Alien Landscapes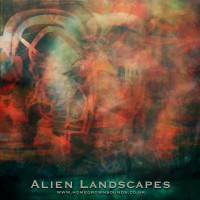 $25.00
Collection of Atmospheric Pads.
Product Description
NOTE: You can now get a special Kontakt scripted collection of this release plus 7 others from here for just $40!
This Sample CD, ALIEN LANDSCAPES is a potent mix of otherwordly soundscapes and atmospheric textures, an impressive collection of one-shot samples that are perfect for filmscore work, ambient electronica, and chill-out grooves, with echoes of Neu!, Trans Global Underground, Boards of Canada, and Pink Floyd.
SIZE: 654.00 MB
PRODUCERS: CPS
FORMATS: WAV, KONTAKT, EXS24, NN-XT, HALION
REVIEWS:
8/10 – Sound on Sound, 05/20/2003
"… Next out of the jiffy bag came Alien Landscapes, similar in concept to Alchemy, but with a more cosmic feel – by which I mean there are more atonal metallic overtones and and disturbing undercurrents. Imagine an '18 to 30′ club on the planet Skaro or a pot-holing trip where you find yourself peering into a strangely pulsating egg and you'll get the idea. Again, there are no multisamples, but most of the sounds are rich enough to use monophonically." Paul White, Sound on Sound, May 2003
"Alien Landscapes, has plenty of atmospheres and pads and, in places, sounds like the Pro Samples chilled collection, also reviewed here. There are plenty of digital sweepy type effects and scary backdrops. Some of the later effects combine radio noise for dramatic effect. Once again, I'd suggest multimedia companies could benefit from using this collection in all sorts of applications although I do agree with the press release in that, musically, they will also appeal to the darker side of BOC and Floyd fans. A good collection – if a little same-y in places – and good value." Andy Jones – Future Music (September).
Additional Information