Homegrown 800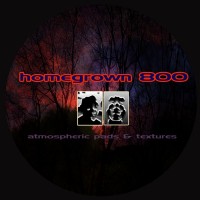 $25.00
Collection of Pads made with a Roland JD-800.
Product Description
NOTE: You can now get a special Kontakt scripted collection of this release plus 7 others from here for just $40!
This Sample CD is a beautiful collection of stunning resonant textures and dreamy atmospheric pads, HOMEGROWN 800 provides inspirational source material for the creation of evocative soundscapes, classy Chill-Out grooves, and funky intelligent dance music. Indeed, the depth and quality of sounds on this sample CD evoke many musical reference points, including The Orb, Brian Eno, David Sylvian and Air.
SIZE: 503.00 MB
PRODUCER: Astral Pedestrian
FORMATS: WAV, KONTAKT, EXS24, NN-XT, HALION
REVIEWS:
8/10 – Sound on Sound, 05/21/2003
"Homegrown 800 again has 200 single-sample instruments, revisiting Alchemy and Alien Landscapes territory by providing more atmospheric pads, efffects, drones, sound effects and grooves. Good for chill out…" Paul White, Sound on Sound, May 2003
7/10 – Future Music, 05/21/2003
Regular Readers will know that we're playing a game of catch-up with Homegrown Sounds' off-the-wall sample CD collection. They are a UK based outfit who specialise in producing dark and twisted textures — entitled as it is — should really sum up what the company is all about to new listeners. In fact if ever a sample CD did what it said on the tin it's this one. Ronseal sampling anyone? Ambient musos will love the pads on offer, some of which have recognisable sound sources and most are thrown through alsorts of outboard gear for some often frightening effects. This is really one (and I find myself saying this a lot with Homegrown) for a more thoughtful or deep kind of electronica so if that's your bag, go for it. – Jon Andrews, Future Music December 2002
Additional Information