Starburst ST – for Sampletank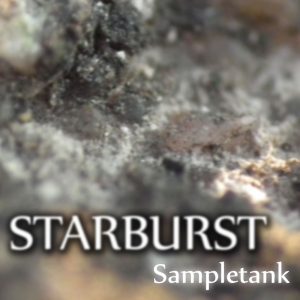 $35.00
This collection is a multi-sampled version of Starburst TI for Sampletank.
Product Description
This collection is released for either Kontakt/SFZ/WAV or Sampletank, a hand crafted selection of pads created on the Virus TI Synthesizer. The TI is a superb synthesizer for creating organic sounding Pads and this collection is an opportunity to replicate this sound inside your sampler. Each instrument is made up of at least 5 multi-samples ensuring smooth transitions across the instrument. Whilst this is primarily a pads collection the instruments are mostly designed to be melodic so that they are useful across the board wherever lush synths are required. For Kontakt and Sampletank, there are many child presets which make good use of the supported sample engines.
Specifications:
110 Parent Instruments using at least 5 multi-samples
44 Child Presetsfor each instrument (4840 total Child Presets):

AMB A/B/C – These are a collection of Ambient Presets.
GRAIN A/B – Use sampletanks timestretch mode.
GRUNGE A/B – Distorted Sound.
HPF A/B – Uses a High Pass Filter
LEAD A/B/C – Mono Variations
LEGATO A/B/C/D – Mono Legato Variations
MELLOW A/B – Mild Ambient style.
PAD A/B/C – Selection of Pad styles
PLUCK A/B – Short pizzicato variations
RESO A/B/C/D – Highly Resonant Styles
SCAPE A/B/C – Atmospheric Soundscapes
SH – Sample & Hold style
SLOW A/B – Slow Attack
STAB A/B/C/D – Short Decay Variations
TWANG A/B – Bright Short Decay styles.
UPFRONT A/B – Compressed upfront variations.
WALL A/B/C – Ambient walls of sound (think 'My Bloody Valentine')

Compatible with Sampletank and Sampletank Free.
Download Size 495 MB – Installed Size 1 GB.
Starburst is available for:
Additional Information