December 2, 2021, 8:15 pm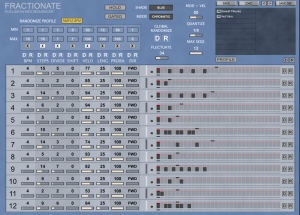 Fractionate now released with the following features since the beta version:
Finished Random Profile Load/Save
Improved the Quantize code.
Graphic Improvements
Added Hold
Added 3 new Main Modes
Added Fluctuate Parameter which adds randomness to note velocity and length.
Added a Note animation to show polyphonic current steps as well as a separate note play animation.
All Sequencer knobs can now be automated by the host.