v 0.991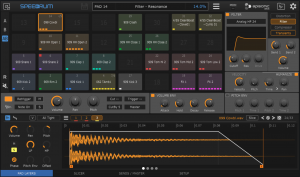 Apisonic Labs Speedrum Export added.
Template Files are now in a Templates subfolder of the settings inside 'Factory', alongside that is a 'User' Folder, if you place your own files in here, as long as they are the same name they will be used instead. See manual for the template requirements for Live.
MPC wasn't always exporting samples.
Export path Displays now have right click menus with Reveal and Copy path options.
Internal restructuring of the parameter randomization code.
Number now starts at 1 when autonumbering exports.
Numerous small fixes and optimizations.
June 25, 2022, 10:11 pm