August 5, 2022, 12:02 am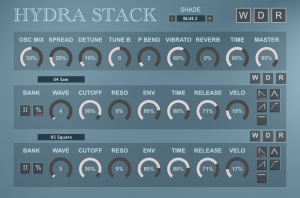 Hydra Stack is a collection of Multi Sampled instruments sampled from a Hydra Synth using the Wavestack Mutant. This module creates a detuned unison style of sound from the loaded oscillator shape. 218 instruments have been sampled at 96khz using 2 samples per octave over 5 octaves for a great sampled range. There are 2 complete sets, one set at 20% detune & the other at 40%.
The digital waveforms from the Hydrasynth are special due to their high resolution & a great collection for bright sounds that don't sound harsh.
introductory price $19.99 until the end of August.