October 9, 2022, 1:06 pm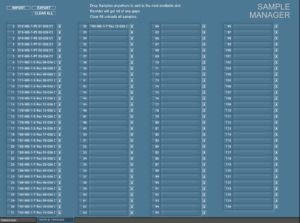 Transition updated to v1.2
Modulation Wheel Mode now included for manual cross fading using the Mod Wheel.
Transition updated to v1.1
User Samples mode added, up to 127 samples can be added via drag & drop via the 'SAMPLE MANAGER' Panel, the 'USER' button switches to using these samples.
The instrument now allows setting LFO re-trigger via the GUI rather than needing a separate instrument using the 'RETRIG' button.