This compiles many Homegrown Sounds Sample releases and comes in at around 12GB
Atomic Breakbeats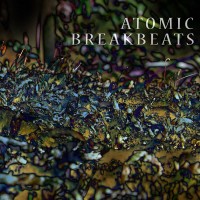 This is a diverse collection of 800 x 24bit Breakbeats in WAV format, made using the same techniques as Organic Breakbeats, although it has a very different sound. It is a series of loops, each of which has several breakbeat versions. There is a wide range of styles from standard loops to noise loops, dry to highly effected. All ready to drop straight into your mix.
Loops From Beyond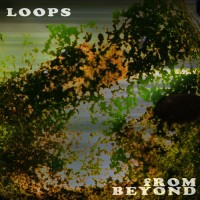 Loops from beyond is a collection of over 400 24-bit WAV Loops, designed as secondary Loops to drop into an existing rhythm. The sounds were created using Black Magic, and will primarily suit electronic and experimental genres of music. They are mostly drum loops, some effected more than others, most loops have a few alternative versions. The loops range in tempo between 80 and 120BPM and is a total of 550MB in size.
Drum Hits and Loops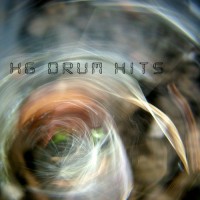 HG Drum Hits is a collection of drum sounds which includes Kits from the Kurzweil K2500 amongst other drum machines. There are some lovely percussion and metal kits in here, as can be heard on the loop demos. The WAVs are compatible with any sampler, and are organised into banks ready for Black Magic. There are just over 1,000 hits organised into 25 folders, weighing in at 420MB, recorded at 24-bit.
Also included is a set of 200 Loops created with these hits in Black Magic, the demos to the right are selections of these loops which amount to 280MB.
Organic Breakbeats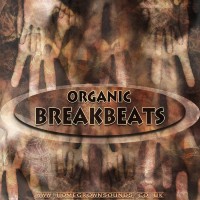 This Sample CD, Organic Breakbeats, Winner of a Future Music Platinum Award, Organic Breakbeats is a collection of 950 Original Breakbeats and drum loops, with a distinctively dirt ridden heavy sound. A purposeful collection designed to create a heavy rhythmic core to any production. The loops are suitable for Hip Hop, Trip Hop, Breakbeat, Heavy Dub, Illbient and other Downtempo genres, but can also be used for any type of music requiring heavy rhythms.
WINS AN FM PLATINUM AWARD "As well as the pads and trextures, more recent releases have seen Homegrown produce more clean cut samples, which is a welcome development. We looked at Guitar Textures a few months back and now we have a breaks CD which sees a whole selection of loops get the homegrown treatment. They range in tempo groups from 70 to 150 bpm and can be suitable for all types of genres inclusing hip-hop, dub, ambient and, dare I say it intelligent dance. All the loops seem to have had similar treatment, involving a fair amount of compression as they are all fat and juicy and will stand out in any mix. My only critiscism is – and, to be fair, this applies to other Homegrown CDs – the treatment is too similar on all the breaks and I expected some more interesting effects. Still there's an argument that says don't effect too much so the end user can add their own, so it works both ways. Otherwise this is the most usable collection Homegrown have come up with. Great." John Andrews, Future Music, March 2003
Elemental Guitar Loops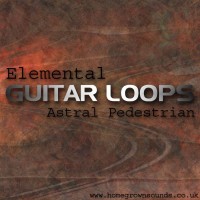 This Sample CD is a collection of Guitar Loops, representing many different genres, from ambient effect, strumming chords, rhythmic licks to full on distortion. An extremely useful resource of instant guitar loops. Most loops are natural guitar, but there are also versions transformed into synthetic sequences. All guitar loops are created by Astral Pedestrian of Subsonic Headdub. This brings a new angle to the homegrown collection, whatever style of music Elemental Guitar Loops can enhance your track, bringing that essential non electronic touch.. The timing is kept intentionally loose, designed to give that extra live element.
This is one of Homegrowns' bigger collections, (trebling the usual 200 to 600 samples) hence the increase in price. And having said that the company specialises in pads and textures above, they've gone right down a different course with this one! It's the first of the Homegrown CDs we've seen that veers completely away from the totally weird, alien type stuff. But there again you still get the impression that the monster rack of effects has been used but not quite as much, as these are very much more straight forward guitar samples. They are laid out in tempo order and range in sound from ambient (of course!) to strumming to sythetic type sequences. Radiohead and Nirvana fans will be happy with what on offer here. It is good to see Homegrown move away from there core and with Organic Beats up for review next month, they really are covering all the bases of groundbreaking sounds and noises. 7/10 – Jon Andrews, Future Music December 2002
Radiance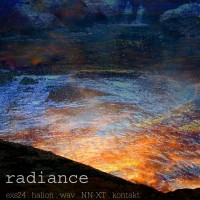 This collection ranges from angelic beautiful 'scapes in the region of Eno, Budd through to darker harsher sounds, Trans Global Underground and Coil etc… The sounds can be used for any project requiring an interesting flavour, and will be a great addition to any studio. The Sample CD contains 200 long Wavs with well defined loop points weighing in at a huge 675mb. There are patches for Halion, Kontakt, EXS24 mkII, and NN-XT, and the WAVS can be used in any application which reads WAVS such as SX, Nuendo, ACID, Fruity Loops and Ableton Live.
Alien Landscapes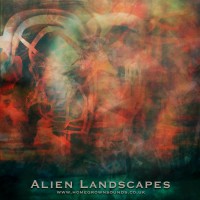 This Sample CD, ALIEN LANDSCAPES is a potent mix of otherwordly soundscapes and atmospheric textures, an impressive collection of one-shot samples that are perfect for filmscore work, ambient electronica, and chill-out grooves, with echoes of Neu!, Trans Global Underground, Boards of Canada, and Pink Floyd.
8/10 – Sound on Sound, 05/20/2003
"… Next out of the jiffy bag came Alien Landscapes, similar in concept to Alchemy, but with a more cosmic feel – by which I mean there are more atonal metallic overtones and and disturbing undercurrents. Imagine an '18 to 30′ club on the planet Skaro or a pot-holing trip where you find yourself peering into a strangely pulsating egg and you'll get the idea. Again, there are no multisamples, but most of the sounds are rich enough to use monophonically." Paul White, Sound on Sound, May 2003
"Alien Landscapes, has plenty of atmospheres and pads and, in places, sounds like the Pro Samples chilled collection, also reviewed here. There are plenty of digital sweepy type effects and scary backdrops. Some of the later effects combine radio noise for dramatic effect. Once again, I'd suggest multimedia companies could benefit from using this collection in all sorts of applications although I do agree with the press release in that, musically, they will also appeal to the darker side of BOC and Floyd fans. A good collection – if a little same-y in places – and good value." Andy Jones – Future Music (September).
Alchemy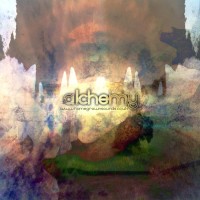 This Sample CD is a stunning collection of instruments and landscapes, based on artificial and acoustic recordings, from uncomplicated instruments to extremely complex textures, Alchemy has it all. The sounds of this disk bring to mind The Orb, Trans Global Underground and This Mortal Coil. It is also an excellent sampling disk for creating atmospheric soundtracks for film, game or multimedia.
8/10 – Sound on Sound, 05/20/2003
"Alchemy features evolving textures, some of which sound extremely rich and impressive. However, none are multisampled and they tend to sound best in the lower half of the keyboard – some contain rhythmic or repeating elements, which obviously change speed at different pitches. I felt the sounds were reminiscent of synths like the Kawai K1, the Korg Wavestation, the EMU Morpheus and some of the more abstract Roland JD patches. In some cases, electronic and acoustic sounds have been combined to good effect, and anyone interested in subversive ambient music would do well to check this out." Paul White, Sound on Sound, May 2003
Homegrown 800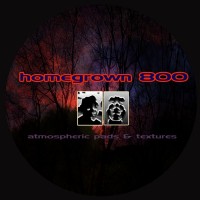 This was the very first HGS product, created with a JD-800. This Sample CD is a beautiful collection of stunning resonant textures and dreamy atmospheric pads, HOMEGROWN 800 provides inspirational source material for the creation of evocative soundscapes, classy Chill-Out grooves, and funky intelligent dance music. Indeed, the depth and quality of sounds on this sample CD evoke many musical reference points, including The Orb, Brian Eno, David Sylvian and Air.
8/10 – Sound on Sound, 05/21/2003
"Homegrown 800 again has 200 single-sample instruments, revisiting Alchemy and Alien Landscapes territory by providing more atmospheric pads, efffects, drones, sound effects and grooves. Good for chill out…" Paul White, Sound on Sound, May 2003
7/10 – Future Music, 05/21/2003
Regular Readers will know that we're playing a game of catch-up with Homegrown Sounds' off-the-wall sample CD collection. They are a UK based outfit who specialise in producing dark and twisted textures — entitled as it is — should really sum up what the company is all about to new listeners. In fact if ever a sample CD did what it said on the tin it's this one. Ronseal sampling anyone? Ambient musos will love the pads on offer, some of which have recognisable sound sources and most are thrown through alsorts of outboard gear for some often frightening effects. This is really one (and I find myself saying this a lot with Homegrown) for a more thoughtful or deep kind of electronica so if that's your bag, go for it. – Jon Andrews, Future Music December 2002
Full Frequency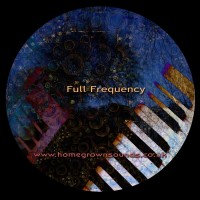 Combining subtle, futuristic textures with warmly atmospheric pads, this Sample CD, FULL FREQUENCY is perfect for creating film scores, and contains a wealth of sounds capable of adding a haunting, mellow ambience to just about any kind of music. References here include Labradford, Vangelis, and Fripp/Eno.
8/10 – Sound on Sound, 05/20/2003
"Full Frequency offers mainly pad and more familiar synth sounds, many with modulation or filtering. The designers suggest that these are in the styles of such musicians as vangelis, Robert Fripp and Brian Eno, and I'd say that probably isn't too far off the mark. There's nothing wildly outstanding here, but the patches are reminiscent of what you'd expect to find in a decent workstation synth." Paul White, Sound on Sound, May 2003.
Guitar Textures
This Sample CD, GUITAR TEXTURES is a beautifully crafted series of guitar movements. Synthesised from a real electric guitar, including ebow, the sounds on this sample CD are a beguiling mixture of the seductive and the experimental, calling to mind the work of artists such as Harold Budd, Robert Fripp and the Cocteau Twins.
8/10 – Future Music, 02/08/2003
"And while we're at it, let's just quickly look at one of Homegrown's older sample CDs. It's a lush effort of heavily processed guitar samples, the sorts of sounds you end up with after experimenting for hours with racks of effects. Some great stuff on here for backdrops intro, atmospheres and a great chilled vibe." Andy Jones – Future Music (September 2002)
Timbres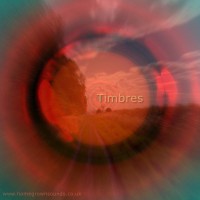 This Sample CD has a distinctly electronic feel, TIMBRES is a collection of vibrantly retro sounds spanning the musical spectrum, suitable for any kind of electronic music (with some outstanding techno leads along the way!), from krautrock through to Vangelis, Orbital and the Aphex Twin
Organic Chaos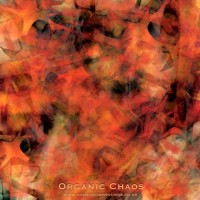 This sample CD contains Constructive and Destructive elements to grungify and elevate your musical projects. The pads and textures comprising. ORGANIC CHAOS have all been remixed by an unknown deity residing in a distant galaxy, a master of otherworldy orchestrations and evocative ambience, a being whose sonic powers can re-inspire artistic creativity at the touch of a key, and whose earthly reference points include, among others, Autechre, Faust, Sun Ra and Apocalypse Now.
8/10 – Sound on Sound, 05/21/2003
"Organic Chaos goes deeper and darker still with grungy strident beds, drones and stabs using distortion, ring modulation and other heavy handed processing to create a sense of angst and unreality. There are distorted waterphones, and many heavily filtered, harsh sounds, so this might be good for more aggressive dance mixes." Paul White, Sound on Sound, May 2003 7/10 –
Future Music, 05/21/2003
"This is one of the back catalogue from Homegrown that we're catching up with and was recorded in a distant galaxy by an unknown deity. Or at least that's how I understood the accompanying blurb. It's a more textural adventure with 200 often very long samples – plenty of room for editing then – all of which evoke all sort of atmospheres, usually on the dark side. There are rattles, drones, piercing pads and occasional rhythmic elements that sound like distant trains passing through underground sc-fi cities (like, I've actually heard that kind of thing living in Bath)." Andy Jones, Future Music, (November edition 2002)
Frequency Arps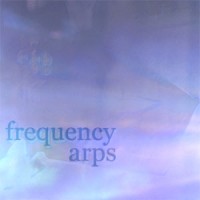 This Sample CD, Frequency Arps is a collection of 600 ACID compatible loops, designed for dropping into existing tracks to give an electronic edge. The sounds range from harsh electronic phrases to deep bass tones through to delicate atmospheric phrases, with a bit of everything in between. They are suitable for any type of music which is bpm based, and most useful as a library of arps\sequences for dropping an instant electronic feel into any project. All the loops on this sample cd range between 70 – 120bpm. all with ACID friendly loop points and the REX files can be used in any compatible application.
Also Included
Homegrown Sitar Loops – recorded using a Jerry Jones Electric Sitar in 24-bit.
Acoustic Drum Grooves – Enormous collection of acoustic Drum Loops. All sounds are real drum recordings made on a couple of kits and have many 'breakbeated' variations, plus a some heavy compression loops (like Organic Breakbeats) as well as a few single hits and a few fills. Loops from this collection are used on the Frequency Arps .
Waldorf Pulse Vol 1 – 200+ one shots and a few pads made with this classic synth, includes basses, hits, fx, bass drums etc… No effects were used, recorded directly into an MPC which adds a touch of warmth.