September 3, 2022, 11:38 pm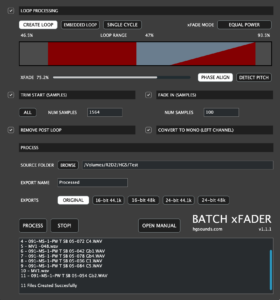 v1.1.5
Fixed loop end marker errors in re-sampled exports.
v1.1.4
Export types would only export if original was also selected, now you can just select any you want.
v1.1.3
If Midi Note isn't found in the header or filename, it will now look to the very end of the filename to see if there is note information ie; 'C3' or 'Gb2'
The download is also Notarized which means it's been scanned & certified to be safe by Apple.