August 29, 2022, 12:12 pm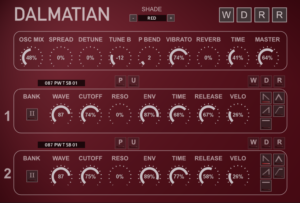 Dalmatian is a collection of 96k multi-sampled oscillators sampled from a Behringer MS-1 (SH-101 Clone) and the mapped into a dual synth Kontakt Instrument. The samples are single cycles & so take up very little memory.
Available for the introductory price of $19.99 for the next 2 weeks.