April 27, 2017, 11:35 pm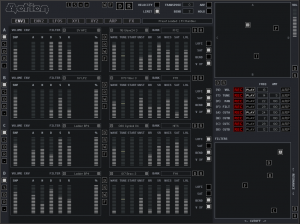 Motion is an advanced Vector Synthesizer designed to create Evolving landscapes and Atmospheres with little effort due to a series of 8 tuned Global randomizers which generate unique and playable sounds most of the time. It is most useful for signature Ambience in a track and most definitely has a distinctive sound of it's own. It uses short and single cycle waveforms to create sound and in this sense is a true synthesizer, like any other Subtractive synth sounds are generated by the User interface rather than relying on sampled presets. There are 504 Waveforms/Sounds over 4 Banks which use just 55mb of RAM. Some are drum/percussive one-shots which are very interesting in the Arpeggiator when Wave sequencing.
The Group buy aims to add content to the Motion Package through extra scripted instruments and waveforms as more people take part. It costs just $24.99 with instant access to Motion. Motion is normally priced at $59.99.