January 9, 2020, 11:43 pm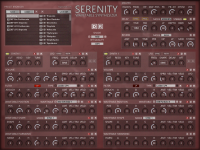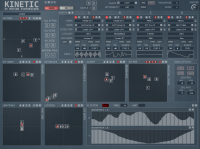 The Serenity Group Buy focuses primarily on the Wavetable support added in Kontakt 6 as well as providing an extensive collection of Wavetables. The Wavetables were made by sampling a Novation Peak, Virus TI as well as various other Synths. Initially 700 Wavetables are included and they are also compatible with any Synth that can load Serum Wavetables. A couple of Midi Instruments as well as a Euclidean Drum Machine are also planned. As with the previous Kontakt Group buys the Instruments are developed as the Group Buy Progresses.
Level 2 has already been achieved and so Serenity and Kinetic Wavetable Synths  with 700 Wavetables are already available.
The Group Buy costs $24.99 to join and will run for approximately 3 months.