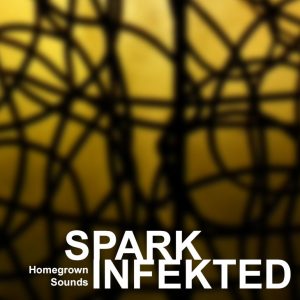 To celebrate Easter Homegrown Sounds is having a 25% off sale throughout April, use the code CART25% on the checkout page to apply the discount to everything added to the cart.
Spark Infekted brings 500+ Basses, Leads, Synths and Pads into the excellent Spark Creative Drum Machine library. The sounds are all designed with an Access Virus TI Synthesizer. The samples themselves are mostly musically useful as opposed to wild Sound Effects, and are categorized by Collection and type as Bass, Leads, Synths and Pads. By default the instruments have a short decay time although they are large samples and so can be played for a much longer time, and additionally moving the start position can change the character.
Inside Spark all instruments must be created within a project to be visible inside the instrument browser, and so the sounds are in the form of 53 Projects to house the instruments. Each Instrument has a parametric EQ inserted for ease of mixing when used in your own projects, and a template is also available which includes a standard drum kit for slots 1-9 followed by 2 Basses, 2 Leads, 2 Synths and 2 Pads taking up slots 9-16. This makes selecting instruments much easier as the categories are predefined and so the browser will automatically open in the correct category.